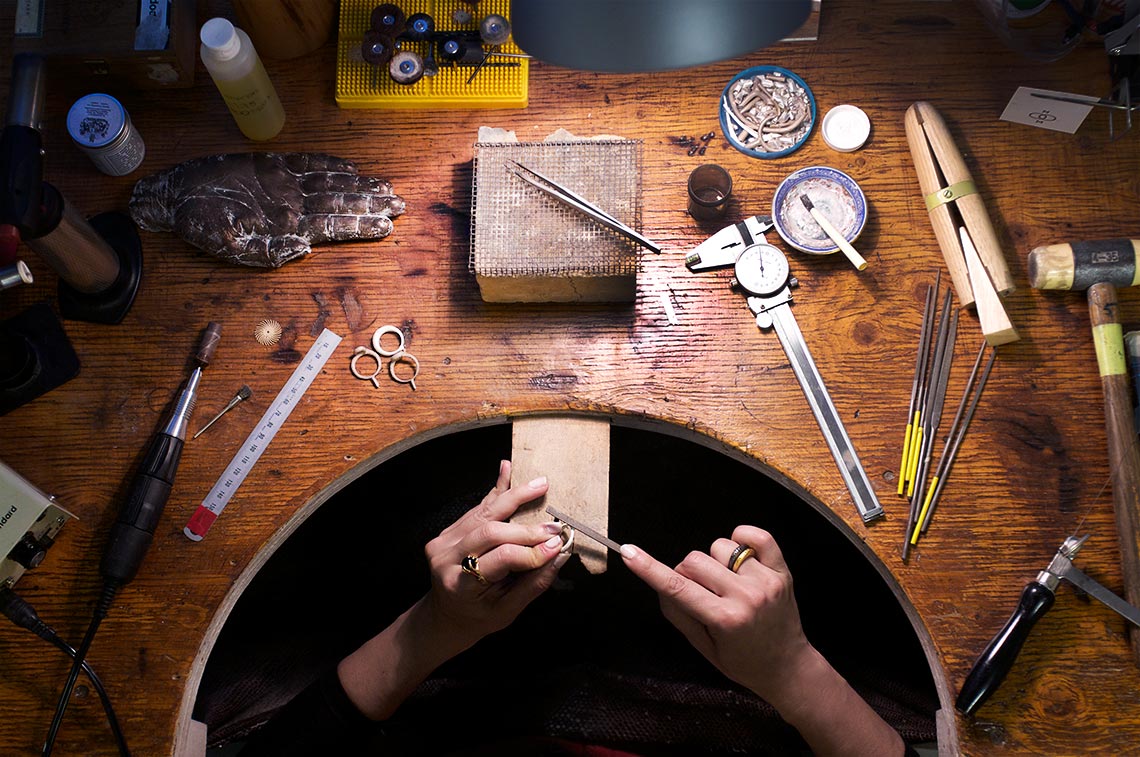 Meet Nina Khazani and Mona Thahoura Hadinejad, the creative heart behind NIOMO Jewellery Designs London. With the philosophy that every piece of jewellery tells a story, it is only fitting that theirs is one of an enduring, lifelong friendship which has spanned more than twenty years and has ultimately landed them on their present wonderful journey.
Mona, of Iranian descent, and Nina, with an Iranian/Armenian heritage, actually grew up in Germany and met in school. The multicultural duo studied together in the Netherlands, then went on to the Royal College of Art in London, earning their Master's degrees. Presently based in London, the longtime friends and colleagues create their jewellery in their East London design studio.
With a keen understanding of the inherent sentimentality of jewellery, it is vitally important to NIOMO to design pieces which will tell a story, evoke emotion, and ultimately bring pleasure to the person who wears their creations.
When it comes to inspiration for their beautiful handmade jewellery NIOMO has a deep well of creativity to draw from which they translate through a distinct visual language into each of their unique pieces.
Pulling from their rich tapestry of multicultural backgrounds, as well as profoundly personal experiences, each piece they create is done with great care and, most importantly, with passion.
Expertly blending new techniques with more traditional methods, NIOMO fuse the best part of past and present in cutting edge designs which are both bold and elegant.
Regardless of the inspiration, whether it's an encounter that has made an impression, a mythological tale or even something as simple as a texture or a particular shape, every piece of NIOMO jewellery is aesthetically pleasing and is skillfully made using metals such as sterling silver, black ruthenium and gold.
As much as these innovative designers are devoted to excellence and to their continuing journey, Nina and Mona are also committed to sustainability. Most metals are recycled, preserving part of the past for the future.